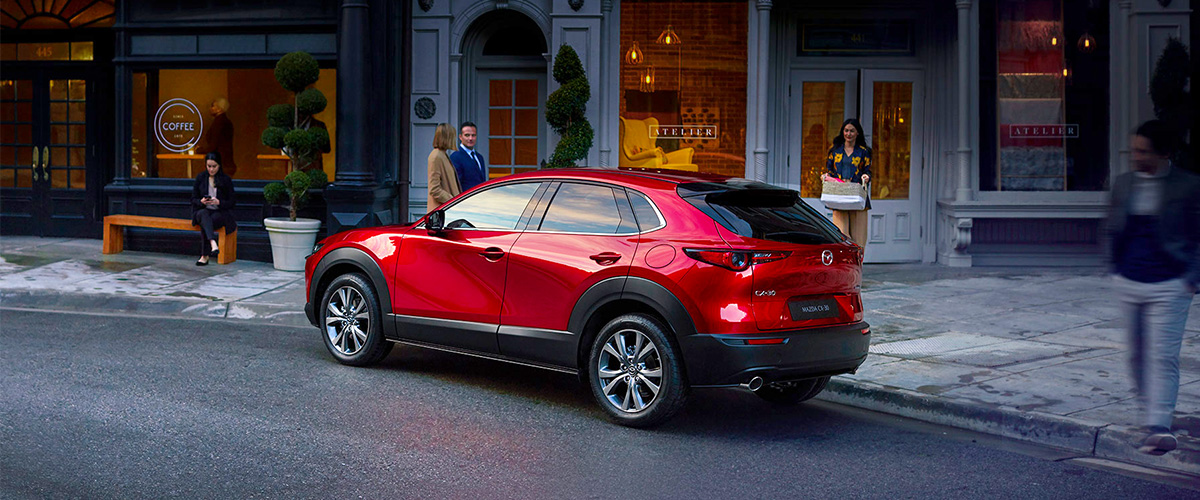 INTRODUCING THE 2020 MAZDA CX-30

INSPIRING THE ROAD AHEAD
The 2020 Mazda CX-30 release is coming soon to San Antonio, TX, and we know you want to be one of the first to get behind the wheel of this brand-new Mazda crossover. This stunning new Mazda SUV was first unveiled at the Geneva International Motor Show, leaving the audience scrambling to find out more details as soon as possible. While we're unclear on when exactly the Mazda CX-30 will be available, we do know that its release is generating plenty of excitement at our Mazda dealership in San Antonio, TX. This new SUV will offer a unique combination of gorgeous details, potent performance, and premium luxury elements, so there's a whole lot to love. If you want to be in the know about the Mazda CX-30 details as we learn more, simply contact North Park Mazda. Our team can talk to you more about pricing, specs and other information.
2020 Mazda CX-30 Specs & Features
As soon as you get in the driver's seat of the 2020 Mazda CX-30, you'll want to take full advantage of all the available advanced technology features. From the entertainment options to the advanced safety features, the Mazda CX-30 is equipped to keep you completely at ease on every journey. Meanwhile, the refined design of the Mazda CX-30 interior is sure to energize you for every trip to come. This new Mazda SUV is a clear member of the Mazda line, as evidenced by the brand's commitment to craftsmanship and the signature Mazda 'Soul of Motion' design language. Rich hues and textures are woven throughout the cabin, while a graceful dash line seamlessly wraps its way around the front end to make for a warm, welcoming environment. Plus, enhanced sightlines will allow you to see everything that surrounds you and an aerodynamic SKYACTIV®-Body will make it simple to navigate San Antonio's tightest streets. With unmatched performance and smooth handling, accelerating and braking, the Mazda CX-30 ensures you'll be ready to explore every road in the Lone Star State.
Where to Buy the 2020 Mazda CX-30?
The 2020 Mazda CX-30 launch date is unconfirmed, but it's sure to arrive at our Mazda dealership in 2020. Be sure to contact North Park Mazda to stay updated with information about the Mazda CX-30 release as it becomes available. Feel free to ask us about Mazda CX-30 pricing or any other details you want to know!